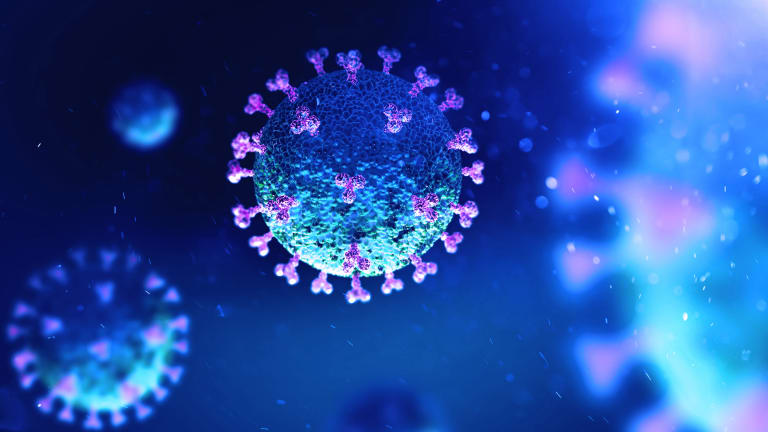 Covid-19 Pandemic – Does ASPIRIN decrease mortality?
The surprising affect the over the counter medication (Aspirin) may have in the fight against COVID-19
by David Borenstein, Medically Reviewed by Dr. C.H. Weaver M.D. 02/2022
Coronavirus 19 infection is a novel disease that has spread across the world since its identification in China in December 2019. Since it appearance, physicians have discovered different characteristics of the infection that go beyond its initial presentation as a pneumonia, infecting the lung. As individuals have a more prolonged course of the infection, blood clots became an increasingly frequent parameter of the illness. Patients in the intensive care unit (ICU) frequently succumb from multiple organ failure associated with a hypercoagulable state. Physicians who cared for these increasingly ill patients considered the possibility that individuals had a better chance of survival if they had taken medicines that would counteract this risk of blood clots prior to coming to the hospital Over-the-counter aspirin is a drug taken by a number of individuals for a variety of reasons including prevention of heart attacks and for musculoskeletal pain including members of the Spine Community who take aspirin for their back pain.
In this study of COVID patients, 412 individuals were included. In this group, 314 (76.3%) did not receive aspirin, while 98 (23.7%) received aspirin within 24 hours of admission or 7 days prior to admission. Aspirin use was associated with a decreased risk of being put on a ventilator (35.7% aspirin vs. 48.4% non-aspirin p=0.03) and admission to the ICU (38.3% aspirin vs 51.0% non-aspirin p=0.04) but no improvement in in-hospital mortality (26.5% vs 23.2% non-aspirin, p=0.51). However, further evaluation removing confounding characteristics of the study patients found that aspirin was independently associated with decreased mortality (p=0.02)
This is very interesting observational study but does not prove the benefit of aspirin. A double-blind, randomized controlled study with an adequate number of patients will need to be done before proving the benefit of aspirin in more severely ill COVID patients. In the interim, aspirin might be a good choice for members of The Spine Community who have back pain from a wide variety of ailments.
References:
Chow J et al. Aspirin use is associated with decreased mechanical ventilation, ICU admission, and In-hospital mortality in hospitalized patients with COVID-19. Anesthesia & Analgesia: October 21,2020 doi.10.1213/ANE.0000000000005292