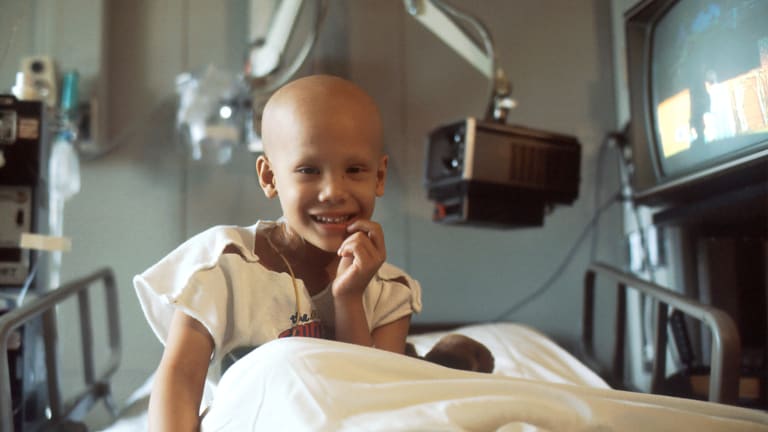 Cancer in Children and Adolescents - A Rare but Important Cause of Low Back Pain
Back pain may occur in 15% of children on an annual basis.1 Children less than 12 years of age rarely have back pain...
by Dr. David Borenstein M.D. updated 09/21
Back pain may occur in 15% of children on an annual basis.1 Children less than 12 years of age rarely have back pain, while adolescents achieve adult levels of back pain as they grow older. Overall, spine and spinal cord tumors account for about 2% of all childhood tumors, but have greater morbidity associated with disabling neurological deficits.
Most forms of back pain in children and adolescents are mechanical in origin associated with overuse or local trauma. Tumors in the spine and spinal cord may be benign or malignant. In individuals under 20 years of age, the majority of spinal neoplasms are benign while hematological malignancies account for the majority of metastatic lesions.
Children with spine cancer have a persistent dull ache in about 1/3 of instances.2 Burning sensations suggest nerve involvement. Malignant problems are associated with weight loss, numbness, or acute onset persisting over a month. Benign lesions have a more gradual onset and are mild to moderate in pain severity.3
Back pain may be s component of an underlying condition that may affect the body in general. An example would be neurofibromatosis that causes benign tumors of nerves. These tumors grow on spinal nerves that cause pressure on other body structures,
Physical examination can demonstrate new onset scoliosis. Also the finding of loss of sensation or muscle weakness is significant findings.
Imaging techniques are helpful in identifying pediatric patients with spinal tumors. In individuals with worrisome symptoms or physical findings consistent with tumors, xrays may identify the lesion in 68% of individuals while the remainder is localized by magnetic resonance imaging.4
The management of spinal neoplasm is frequently surgical resection. Some lesions are cured with surgery. Others require chemotherapy or radiation therapy. A multidisciplinary approach is usually required to offer the opportunity for the best outcome.
The prognosis of spinal tumors corresponds to the possibility of full resection of the lesion. The survival of patients has improved with the availability of drug therapy for any residual disease.
References:
Kamper SJ et al.The prevalence , risk factos, prognosis, and treatment for back pain in children and adolescents: An overview of systemic reviews. Best Pract Res Clin Rheumatol. 2016;39:1021-1036
Huisman T. Pediatric tumors of the spine. Canc Imag 2009;9:S45-48
3 Brown J et al. Common neoplastic causes of paediatric and adolescent back pain. Br J Hosp Med 2020. https://doi.org/10.12968/hmed .2020.0026
Feldman DS, et al. Evaluation of an algorithm approach. J Pediatr Orthop. 2006;26:353-357