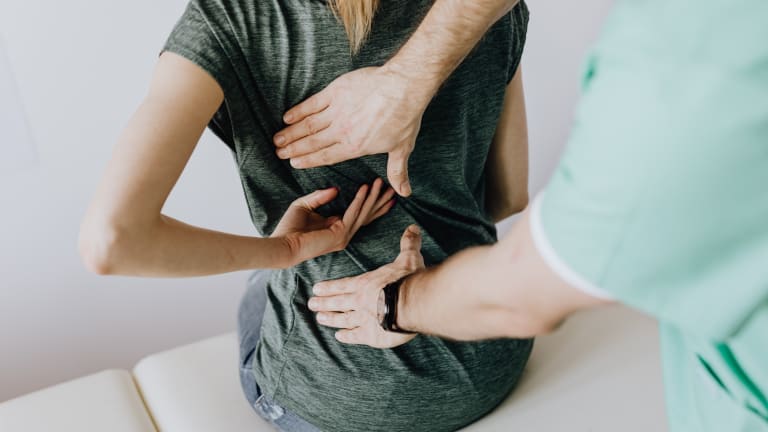 Report from the 18th 2020 Spondyloarthritis Research and Treatment Network
SPARTAN is a research and treatment network organization that includes expert clinicians and researchers who care for...
by Dr. David Borenstein M.D. updated 07/2020
SPARTAN is a research and treatment network organization that includes expert clinicians and researchers who care for patients with spondyloarthritis. At this 18th Annual meeting research was presented that increases our understanding of these disorders that affect the spine.
Dr. Steven Vlad of Tufts University presented results of a study of the awareness of primary care physicians of ankylosing spondylitis (AS). Inflammatory spine disease affects up to 5 to 6 % of the population. The time to an AS diagnosis is frequently delayed between 2 to 10 years. The goal of the study was to determine if lack of awareness of inflammatory back pain symptoms contributes to delayed diagnosis. The study reviewed data from primary care physician's charts who evaluated individuals who were 18 to 45 years of age who were seen on at least 2 times in a 3 month period over 18 months for back pain. A total of 239 patients were evaluated with 55 % having features of inflammatory back pain. Gradual onset was found in 52%, most commonly. Of 239 patients, only 5 (3.9%) were given a diagnosis of AS. Consideration for a rheumatology consultation occurred with 8 or 3.3% of patients. This study shows that many primary care physicians do not recognize the basic findings of spondyloarthritis, thereby delaying diagnosis and the initiation of appropriate therapy.
A Year in Review session included review of basic research, imaging, and therapy. Michael Weisman, MD spoke about effective therapies reported in the literature used for the therapy of AS. Some of these therapies and studies have been reviewed on The Spine Community. Therapies mentioned to be effective for AS include Cimzia, Cosentyx, and Taltz. Janus Kinase (Jak) inhibitors are the newest group of small molecule agents used for the treatment of AS. These include Xeljanz, Olumiant,and Rinvoq. Bimekizumab, another anti-IL-17 agent, like Cosentyx and Taltz, is effective in the therapy of AS. These drugs are either approved for the treatment of AS or in phase 3 clinical trials, a step just prior to approval. The number of agents available for individuals with spondyloarthritis is increasing. The expectation should be that a patient with inflammatory spine disease should find a therapy that is effective and slows progression of their disease.
References:
Vlad S. Do Primary Care Physicians Consider Inflammatory Back Pain When Evaluating Young Adults with Chronic Low Back Pain. Proceedings from the 2020 Annual Spartan Meeting
Deodar A et al: A fifty-two week, randomized, placebo-controlled trial of certolizumba pegol in nonradiographic axial spondyloarthritis. Arthritis Rheum 2019:71:1101-1111
Van der Heijde D et al. Dual neutralization of interleukin-17A and interleukin -17F with bimekizumab in patients with active ankylosing spondylitis : results from a 48-week phase IIB, randomized, double-blind, placebo-controlled dose ranging study. Ann Rheum Dis 2020;79:595-604
Deodar A et al. Ixekizumab for patients with non-radiographic axial spondyloarthritis (COAST-X), randomized, placebo-controlled trial. Lancet 202;395:53-64
Van der Heijde D et al. Efficacy and safety of upadacitinib in patients with ankylosing spondylitis (SELECT-AXIS). a multi centre, randomized , double-blind, placebo-controlled, phase 2/3 trial. Lancet 2019;394:2108-2117
Deodar A et al. Long-term Safety of Secukinumab in Patients With Moderate-To-Severe Plaque Psoriasis, Psoriatic Arthritis, and Ankylosing Spondylitis: Integrated Pooled Clinical Trial and Post-Marketing Surveillance Data. Arthritis Res Ther 2019;21:111 doi 1186/s 13075-019-1882-2