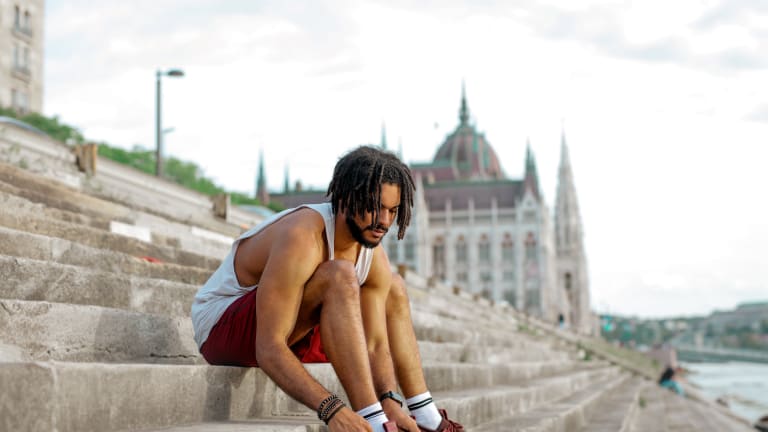 Recommendations for Exercise in Ankylosing Spondylitis
If you suffer from Ankylosing Spondylitis (AS), here are some helpful exercises
by Dr. David Borenstein M.D. Medically Reviewed by Dr. C.H. Weaver M.D. 7/2022
Australian researchers posed a series of questions to 11 experts on ankylosing spondylitis (AS) and produced 10 evidence and consensus-based recommendations on the role of exercise in AS. These recommendations provide an up-to-date, evidence-based approach to the full range of issues related to the use of exercise in AS and patients should discuss a comprehensive exercise program with their doctor.
Ten recommendations for Exercise in Ankylosing Spondylitis
Assessment: AS patients should work with their physician to develop an individual exercise program that should be created following a thorough clinical assessment, which includes musculoskeletal and psychosocial factors, and AS-specific measures, including objective axial mobility and chest expansion.
Monitoring: Monitoring and feedback should be provided on an individual basis, to achieve confidence and competence with the exercise program, and to inform changing needs. This is recommended at least annually, and more often as symptoms, function and mobility indicate.
Safety: Physical changes from AS should be considered in all aspects of the exercise program, especially for those with more severe or later disease - not limited to bony change/ankylosis, balance and mobility changes, osteoporosis and cardiorespiratory consequences of the disease.
Disease management: Exercise plus anti-TNFα therapy is better than anti-TNFα therapy alone.
AS-specific exercises: Mobility: an exercise program should be developed with an emphasis on spinal mobility for the best management of AS. Maintaining mobility of peripheral joints is also essential.
AS-specific exercise: Stretching, strengthening, cardiopulmonary and functional fitness are important components to include in a balanced exercise program (EBR grade A).
Physical activity: Regular physical activity should be encouraged to promote general health, well-being and functional outcomes. No one activity has been found to be superior. Exercise frequency, intensity, duration and type must be tailored to the individual's assessment findings, goals and lifestyle.
Exercise frequency, intensity, duration and type must be tailored to the person findings, goals and lifestyle.
Adherence: It is important to assess adherence with regular exercise, encourage motivation and promote ongoing self-management.
Exercise setting: Priority should be given to patient preference in exercise choice, to enhance adherence and optimize positive outcomes.
Back Health While Traveling: 3 Exercises Will Do IT
Traveling currently has become more of a chore than a pleasure. The airplanes seem to have narrower seats and more rows. I jokingly say that I can remember the airline I flew by looking at their insignia impressed into my knee caps. Also, the baggage fees have resulted in travelers packing more and more into their carry ons so that putting them into overhead bins, and more importantly, taking them out, has become a health hazard, particularly for back injuries.
After having been frozen in a seat for hours, moving those stiff joints makes a lot of sense. Going back to the baggage fees, many individuals do not have space in their carry-on luggage for gym clothes to wear to the exercise room. It is a good excuse to get them out of doing something physical. That is not the case. Many exercises can be done in a hotel room without special equipment.
If you are older, sedentary, have medical conditions like heart disease, or back pain, exercise can be good for you but it is essential that you check with your personal physician before starting increased physical activity. There are exercises to avoid, and it makes sense to find out about them before an injury.
3 Floor or Bed Exercises
Knees to Chest – Bring up one knee to the chest and count to three and then relax for a count of six. Do not hold your breath when doing any of these exercises. Then do the other leg. Do both legs simultaneously if you are comfortable. Do no more than three repetitions if you have not done these exercises previously.
Back Rotation – Keep your shoulders on the surface of the bed or floor and turn your pelvis and legs with your knees together to one side and hold for one minutes or as long as tolerated. Alternate sides and do three repetitions.
Hip and Buttock Stretching – Place your foot on your opposite knee and pull the bent knee across your body toward the opposite shoulder. Hold for a count of three and then relax for a count of six. Alternate legs and do ten repetitions.