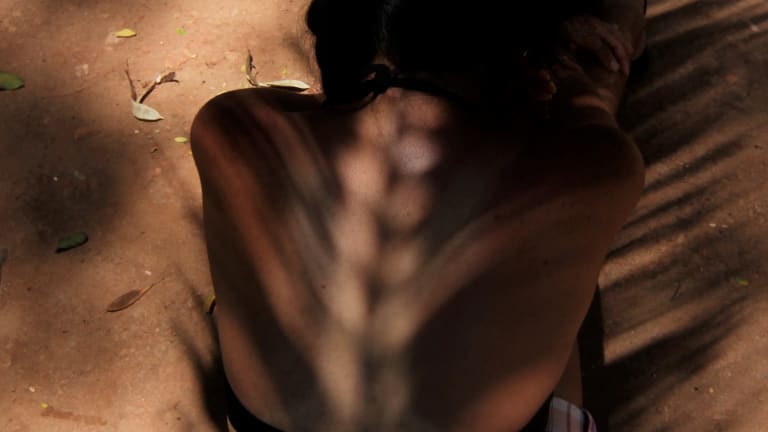 Filgotinib is Rejected by FDA
JAK inhibitors appear very promising for the management of Spondyloarthritis - updated from ACR 2019.
Filgotinib is rejected by the Food and Drug Administration (FDA)
by Dr. David Borenstein M.D. updated 10/21​
Janus kinase (JAK) inhibitors are new class of small molecules that are taken orally that are regulators of the immune response. As opposed to biologic therapies that inhibit one cell signal (cytokine), JAK inhibitors blockade a variety of intracellular cell signaling pathways. This family of cytokines including JAK1, JAK2, JAK3, and Tyrosine Kinase 2 can form a variety of combinations that transmit signals from the cell surface to the cell nucleus. These signals result in the production of a range of factors that are important in the development of an inflammatory response.
JAK inhibitors appear to be very effective in the treatment of ankylosing spondylitis (AS). JAK oral have already been demonstrated to decrease the activity of the immune system in a variety of autoimmune disorders including rheumatoid arthritis and psoriatic arthritis. Just like the tumor necrosis factor (TNF) inhibitors, all JAK inhibitors are not the same. Therefore, individual JAK inhibitors are being evaluated to demonstrate their effectiveness in specific disorders.
ACR 2019 Annual Meeting-Highlighted Rinvoq (upadacitinib)
Rinvoq is a JAK inhibitor that was evaluated in 187 patients with AS. Patients were treated with either Rinvoq or a placebo (inactive medication) and directly compared. Evaluation of at 14 weeks revealed that Rinvoq treated patients were twice is likely to experience improvement in their symptoms from AS. Overall 51% experienced and improvement. The therapy was well tolerated, and no significant side effects were reported.1
Rinvoq is already approved for the treatment of rheumatoid arthritis and will represent another therapeutic option for AS patients.
The TORTUGA study is an investigation of the effectiveness of filgotinib, a selective Janus Kinase 1 inhibitor in the treatment of patients with active AS in individuals who had failed at least 2 nonsteroidal anti-inflammatory drugs. A total of 116 randomly assigned AS patients were treated, 58 received 200 mg of filgotinib and 58 received placebo in this phase 2 clinical trial. At 12 weeks, the filgotinib group had significant improvement compared to the placebo group as measured by an AS activity score along with other secondary outcomes. The adverse events were rare in both the filgotinib and placebo groups. The active group noticed improvement within a week of starting therapy.2
A full phase 3 trial with more participants is ongoing to determine if filgotinib will be effective as a new therapy for AS. These initial trials suggest that JAK 1 inhibitors will be a new category of therapy for AS patients who are not improved by non-steroidal and biologic agent treatment.
Filgotinib is rejected by the Food and Drug Administration (FDA)
Filgotinib is a Janus Kinas (JAK) inhibitor. JAK enzymes are involved with the production of cell signals (cytokines) that direct components of immune response and autoimmune disorders. There are 3 different forms of JAK enzymes, 1,2, and 3.These enzymes have different benefits and toxicities.Various forms of JAK inhibitors have been approved for the treatment of rheumatoid arthritis (RA), psoriatic arthritis, and ankylosing spondylitis (AS). These JAK inhibitors include tofacitinib, baricitinib, and upadacitinib. Filgotinib is a JAK 1 inhibitor. The presumption is that specific JAK inhibitors may have less toxicity. During the development of Filgotinib, the toxicity on sperm production was a concern. In response to this toxicity, the MANTA and MANTA-RAy trials were initiated.
Filgotinib was presented to the FDA for approval for the treatment of RA. The FDA rejected the filling for approval of Filgitinib. The FDA requested additional data from the safety trials in assessing the effect of the 200 mg dose of Filgotinib on sperm concentration. This means that despite the benefit shown for the treatment of RA and AS, Filgotinib will not be available until the middle of 2021if the completed trails demonstrate no additional signs of toxicity.
Upadacitinib is another pure JAK 1 inhibitor. This inhibitor is approved for the treatment RA. Clinical trials have demonstrated benefits of Upadacitinib for the treatment of AS. An application for this JAK inhibitor for the treatment of AS has been presented to the FDA this year.
References:
Van der Heijde D et al. Efficacy and safety of Upadacitinib in a randomized, double-blind, placebo-controlled, multicenter phase 2/3 clinicalstudy if oatuebts wutg active ankylosing spondylosis.(abstract 2728) Arthritis Rheumatol 2019;71 (suppl 10)
van der Heijde D et al. Efficacy and safety of filgotinib, a selective Jasnus kinase 1 inhibitor, in patients with active ankylosing spondylitis (TORTUGA): results from a randomized, placebo-controlled, phase 2 trial. Lancet 2018;392:2378-2387